Her story...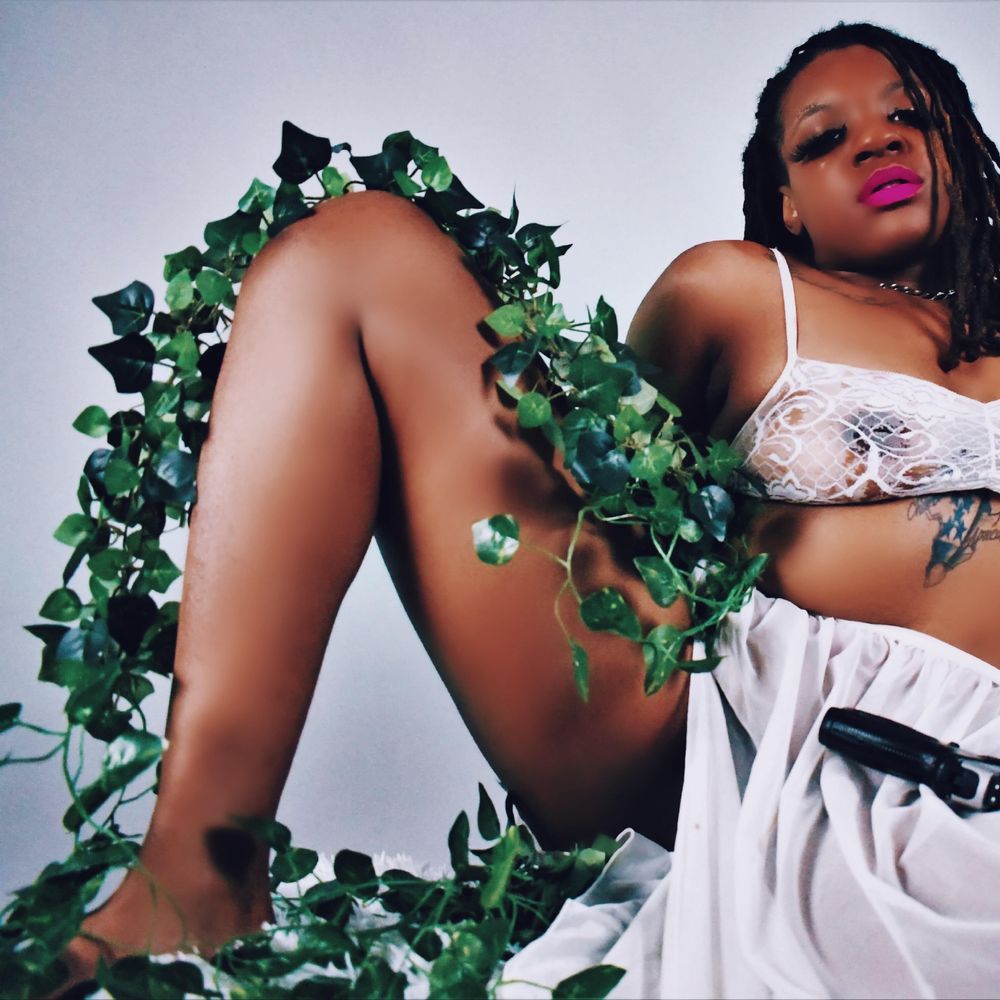 Her Story...
Sold over 200,000 units on her first mixtape, "Legally 7/30." She's commonly referred to as #millenialmaryj & #femalefettywap (on IG)," with other hashtags like: #BellieGang, #BellieGangEastCoast, #BellieGangWestCoast, #BellieGangWorldWide and more. As she sings on hip hop, reggae, reggaeton, r&b, EDM, Rock tracks & more but unlike no other and she writes all her own material with an air of Trap Soul every time! Bellie Bando often says "I make trap music you can sing to!" Always known for singing, and dancing since the tender age of 14 where she began singing for the US OPEN, off broadway and more. Entertainment was destined to engulf her journey no matter the obstacle, and, there were many!
She's since released a record titled, "Midnight Train" on all platforms. The Full EP is scheduled to release February 28th, 2023, titled #FriendsOnly. She Goes on tour with this EP and several other major artists on February 26th 2023. This is her self-funded tour, and its named after the EP, Friends Only. 
Bellie Bando, formerly known as Brianna Wright. Graduated from Professional Performing Arts School in Hell's Kitchen. NYC. All the while, she graduated only after being homeless since the tender age of 15. Having the system separate her from her mother due to child-sex trafficking and incarceration she begins Changing clothes in the lost and found in the basement of her school. Constantly hiding her secret in her lyrics as she slept in parks and bathed in fast food bathrooms Brianna forcefully became Bellie Bando against many odds.   Most recently, Bellie Bando released a record titled: Midnight Train (On all platforms for music and social media) where she briefly put a soulful expression to her story with no full explanation on whether or not it was fiction or fact. No one knew it would lead to her testifying against her abuser Terrance Daniels, in Pitt County NC, February 20th, 2023. Daniels brutally beat Bellie from 2019-2023 causing the artist and actress (Movie: " Beautiful Noise" on Tubi)  No one knew because Bellie thought it was better to talk about having sold over 500,000 records unsigned in hopes that someone would come to help. Sadly, no one ever came, Bellie became a bigger name and the abuse worsened, causing Bellie Bando to be diagnosed with post traumatic brain syndrome with serious TBI for the rest of her life. She also suffers with several gashes in her face from Terrance Daniels of which was committed, Dec 15, 2023.   While she's still a great entertainer she no longer feels right going through this in silence and would like to share her testimony to help someone else.
After 3 years as an established entertainer, she has decided to rest in an R&B space and sing the stories in a way both men and women can connect on hard issues. Mainly men and women from urban areas where theres a lack of emotional maturity. The EP Friends only will be nothing like Legally 7/30, but full of lyrical stories from a woman with a testimony. Single mom of three, unsigned and going on tour for 2023. That's #Belliegang mentality! She's self motivated and built by a fanbase, not a machine.